Carwyn Jones promises to improve job opportunities for younger citizens and boost health services for older ones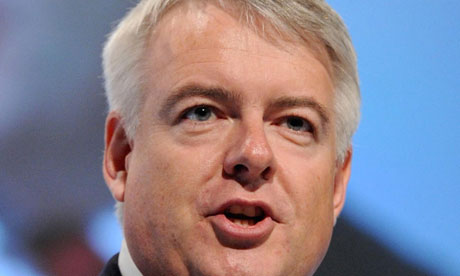 Carwyn Jones says his programme for government will 'ensure a better tomorrow'
The Welsh first minister has set out a programme for government ranging from funding 500 new police community support officers to increasing the number of blood donors and creating new marine conservation zones.
Carwyn Jones promised to improve job opportunities for younger citizens and boost health services for older ones, but opponents criticised the programme as lacking ambition and detail.
Plaid Cymru argued that the Labour-led government should be doing more to counter the effects of the worsening economic situation on Wales.
Jones insisted the programme was "an ambitious agenda for Wales". He said: "Our focus is on benefiting people – on working together to create a fairer and more prosperous country and a society in which everyone has the opportunity to contribute.
"Our decisions are not only about creating a better today, but look forward to ensure a better tomorrow – delivering improvements for the lives of our children, and for the lives of our children's children.
"We will create more apprenticeships for young people to offer them a better start to their working lives; we'll establish new health checks for the over-50s and focus on a healthier society, and we'll strengthen communities through Wales, funding 500 more police community support officers."
Jones insisted the people of Wales would be able to track the success of the programme, saying: "Once a year, we'll be reporting back on progress so people can see what we've delivered and how these changes have improved their lives."
Among the key commitments are:
• Increasing access to GP services.
• Funding 500 new community support officers.
• Increasing frontline spending in schools.
• Moves to release more public land for affordable housing.
• Increasing the number of organ donors in Wales.
• Creating new marine conservation zones.
• Pressing for an independent review for S4C.
• Publishing a five-year Welsh language strategy.
Labour won 30 of the 60 assembly seats in May and decided to govern alone, although it has no overall majority. During the last assembly Labour and the nationalists, Plaid Cymru, governed in coalition.
Plaid's leader, Ieuan Wyn Jones, said the state of the economy had declined severely since the election, yet Labour had stuck to its same "unambitious" plans with no recognition of the worsening crisis.
He said: "This programme … was an opportunity for this slumbering government to show that the terrible economic conditions have jolted it into action.
"Sadly that opportunity has been missed, and the first minister has put his name to further proof of his government's complete lack of action.
"Jobs and businesses are being lost every week in Wales, and the government seems to be in a state of paralysis, with no idea how to help."
http://www.guardian.co.uk/politics/2011/sep/27/welsh-first-minister-programme-government