MPs warn that judges often have little experience in family law instead relying on evidence produced by social workers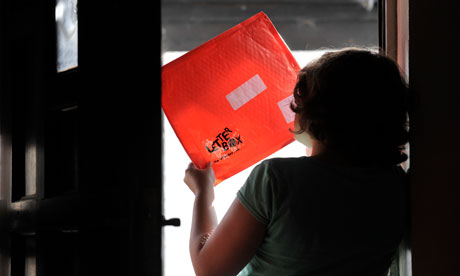 MPs are calling for judges to routinely ask children whether they would like to meet them before they make a decision
Many children who end up in care are never interviewed by the judge who makes the decision to remove them from their families, according to a report by an influential group of MPs and child protection experts.
The Child Protection All Party Parliamentary Group warns that often the judges have little experience in family law and instead rely on evidence produced by overstretched social workers.
The group's report suggests that plans to reform the child protection system through the children and families bill, introduced last week, do not go far enough to remedy the acute problems of a system creaking under the strain of its workload.
The group said it was concerned that family court proceedings were often led by non-specialist judges and that children subjected to care orders felt their voices were not heard. It called for judges to routinely ask children whether they would like to meet them so that they could best understand their wishes before making a decision. And it said the government must fulfil its commitment to ensure only judges who were specialists in family law were used in the family courts.
Social workers told the group they felt "intimidated by judges" and "under huge pressure". Many have seen their workloads increase significantly as a result of heightened child protection concerns and cutbacks. In the 12 months to the end of March last year in England there were 67,050 looked-after children, up 13% against the same period The report cites evidence that the workload of independent reviewing officers, the social workers charged with examining a case and drawing up a report for the courts, is ballooning. An IRO should deal with 50-70 cases a year. But many have a much larger caseload – one IRO was reported to have a caseload of up to 200 children.
Much of the increase can be attributed to child protection experts taking a more interventionist approach following the case of Baby Peter, the Haringey toddler who died as result of abuse. This in turn has led to further delays in care proceedings.
When the 1989 Children Act was implemented, the average time it took to decide on placing a child in care was 12 weeks. Figures released in 2010 under the Freedom of Information Act reveal it now takes about a year.
The government wants to put a six-month limit on the completion of care cases. But the all-party group, which is made up of MPs and peers from all political backgrounds as well as experts and charity officials, warns this could have a detrimental effect.
"Reducing delay in care proceedings is critical, but there also have to be measures to improve the quality of support children receive," said Tom Rahilly, head of the NSPCC's Looked After Children programmes. "Nearly half of those in care have mental health problems as a result of abuse they have suffered which can put them at risk of further harm. We have to ensure they get the level of help they need."Ensuring that the care system meets children's needs is seen as crucial in helping alleviate their feelings of insecurity and a poor sense of attachment to other people. According to the all party group, there is evidence that such feelings increase the chances that a child will grow up to have low self-esteem, become aggressive; be vulnerable to further abuse as they seek closeness in inappropriate relationships and may deal with their anger through self-harm, criminal offending or risk-taking behaviour.
"The family court system is under severe pressure," said Harry Fletcher, assistant general secretary of Napo, the family court union. "Caseloads are unacceptably high and delays before children's cases are heard are a cause of real concern."