The former judge's suggestion that there has been 'too much enthusiasm for diversity and not enough for merit' is unhelpful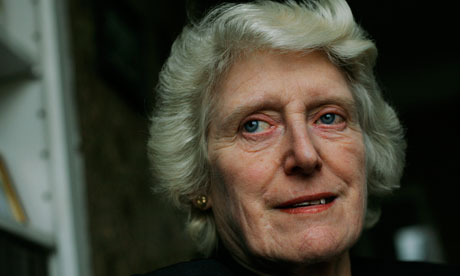 Lady Butler-Sloss suggestion that there has been too much enthusiasm for diversity and not enough for merit is disappointing and unhelpful

Apparently, we now have an answer to why our judiciary remains one of the least diverse in the world: our women and ethnic minority lawyers just aren't good enough. During the second reading of the crime and courts bill earlier this week, Lady Butler-Sloss began well. She gave "strong support" for greater diversity among those appointed to the judiciary – so long as, of course, that such appointments are made "on merit". Few would disagree with that.
However, in attempting to underline this point, things went downhill. Butler-Sloss continued:
"It will be very important that women – particularly those from ethnic minorities – who may not be able to bear the strain of the judicial process are not placed in a position where they may find themselves failing because there has been too much enthusiasm for diversity and not enough for merit. This is very important. I have a vivid recollection of a woman judge many years ago who was a very fine pianist. She should have remained a pianist".
To be fair, her qualification that there was "perhaps" too much enthusiasm for diversity in contrast to merit failed to make it into the Hansard transcript – but there again neither did her colleagues' gentle titter which followed her remark.
So are ethnic-minority women judges just not up to the job? On this view, the real problem is not that our judiciary is insufficiently diverse, but that it is too diverse. In our bid to find judges who break the "pale, male, and stale" mould, we've been appointing judges who simply don't meet the standard set by white, Oxbridge-educated men.
So, it seems, women and black and minority ethnic (BME) candidates don't need encouraging to join a bench which has traditionally been far from welcoming to outsiders, they need discouraging lest they find themselves in a job they just aren't up to.
This is a disappointing and unhelpful contribution to ongoing debates about judicial diversity. We might think that given the smallness of their number, and the slow pace of progress, BME women who have made it onto the bench should be supported, rather than singled out for criticism. In 2010 (the latest figures available) there were just 15 full-time ethnic-minority women judges, an increase of just two since 2007. (No BME judge – man or woman – has ever been appointed to the supreme court or court of appeal).
However, not only, as Joshua Rozenberg points out, have there been poor white male judges, this is not the first time a senior member of the legal profession has suggested that the reasons for the paucity of women and BME judges can be attributed – at least in part – to the lesser quality of women and BME lawyers.
Hence, perhaps, the House of Lords' constitution committee's deliberate rejection of such arguments in its recent report on judicial appointments:
"We refute any notion that those from under-represented groups make less worthy candidates or that a more diverse judiciary would undermine the quality of our judges".
There is, of course, another way of looking at things. We should be slow to buy into the lazy opposition of merit and diversity. Diversity is not only a legitimate part of, but is essential to, appointment on merit. In fact, anyone truly concerned with "maximising" merit – that is, with ensuring that our judiciary is as good as it can be – has a reason to seek diversity. Merit, far from standing in the way of the pursuit of diversity, provides an argument for it.
The law doesn't exist as a body of rules which settles conclusively the outcome of a case. Judges must decide what the law should be and how it should develop, and in so doing they necessarily fall back on their own sense of justice and morality, which are in turn shaped and informed by the insights and perspectives their backgrounds offer. A diverse judiciary is, therefore, a better informed judiciary. It is better not (just) because it is more representative and democratically legitimate, but because it is better positioned to do its job – to deliver justice.
It is this argument which not only offers the best reason for making diverse appointments on merit, but also an opportunity to make the judiciary a more welcome place for ethnic minority women judges. And it is this argument that Butler-Sloss should make in the forthcoming debates on changes to the judicial appointments process in order to show the true strength of her support for judicial diversity.
Erika Rackley is author of Women, Judging and the Judiciary: from difference to diversity due to be published by Routledge in August 2012
Source: Guardian