Does a one-man company metamorphose into one man simply because the person with a wish to abstract its assets is his wife?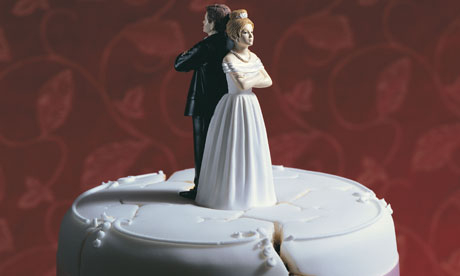 The supreme court will decide whether divorcing spouses can protect assets by citing company law. Photograph: Model Images/Alamy
Will Yasmin Prest "pierce the corporate veil" and get the £17.5m divorce settlement her former husband has been ordered to pay her? That's the intriguing question the supreme court will answer on Wednesday.
The issue has split the court of appeal, exposing a profound philosophical difference between family judges and commercial judges. It also exposes the divide between those who say the courts are there to enforce the law and those who say the courts should deliver justice.
Michael Prest is a wealthy oil trader. A high court judge ruled in 2011 that he was worth at least $60m, or £37.5m at the time. Yasmin Prest, however, says he may be worth much more. The judge, Mr Justice Moylan, ordered Michael Prest to pay his former wife £17.5m.
Nobody – not even a divorced wife with four teenage children – needs that sort of money, and many people would challenge the size of that award. But Michael Prest is not among them. He had repeatedly flouted his duty to give full, frank and clear disclosure of his finances, the court of appeal said, adding that his evidence was deceitful and shambolic.
Since Michael Prest had failed to comply with court orders, his appeal was dismissed at a preliminary stage. So the award will stand, whatever the supreme court says.
But an award is little use unless you can enforce it. The oil trader's money was tied up in offshore companies. Some of those companies owned properties in London – one of them was the former matrimonial home, a £4m house in an area of west London known as Little Venice. Moylan, ordered the companies to transfer those properties to Yasmin Prest in part-payment of her £17.5m.
In doing so, he was relying on section 24(1)(a) of the Matrimonial Causes Act 1973. This says that on granting a divorce, the court may order a party to the marriage to transfer to the other party "property to which the first-mentioned party is entitled, either in possession or in reversion".
The crux of the case is that these properties were not owned by Michael Prest. They were owned by his companies. The companies were owned by him: he had sole control over them and could do what he liked with them. But he did not personally own the properties. That did not matter, said Moylan. He was entitled to them. That was the word used in the statute.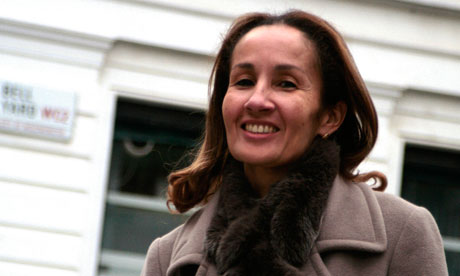 The high court estimated Michael Prest's fortune be at least £37.5m. Yasmin Prest says it may be more. Photograph: Richard Gittins /Champion News
Not so, said Lord Justices Rimer and Patten. Allowing an appeal by the oil trader's companies in October, they said Moylan was wrong. Shareholders like Michael Prest have no interest in, let alone entitlement to, a company's assets. The distinction between a company and its shareholders was as valid today, they ruled, as it was at the end of the 19th century, when the law lords decided the case of Salomon v Salomon & Co Ltd.
In that case, one of the few that most law students can remember, the House of Lords decided that a leather merchant was not responsible for the debts of his company. By coincidence, the unincorporated investment bank Salomon Brothers was one of Michael Prest's early employers.
Giving judgment in the court of appeal, Rimer was blunt: "A one-man company does not metamorphose into the one man simply because the person with a wish to abstract its assets is his wife." He described Moylan's reasoning as heretical.
Patten was blunter, accusing family judges of adopting an almost separate system of legal rules unaffected by company law. "That must now cease," he added.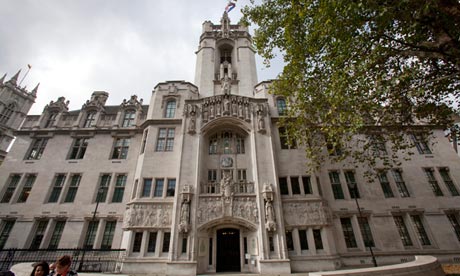 The divorce settlement will stand, whatever the supreme court says. Photograph: Graham Turner for the Guardian
But the senior member of the three-man appeal court was a family judge, Lord Justice Thorpe. He defended Moylan's decision, which was in line with past rulings by the family courts. "If this court now concludes that all these cases were wrongly decided, they present an open road and a fast car to the money-maker who disapproves of the principles developed by the House of Lords that now govern the exercise of the judicial discretion in big money cases," he said.
"So long as the marriage lasted, the husband's companies were milked to provide him and his family with an extravagant lifestyle. That was only possible because the companies were wholly owned and controlled by the husband and there were no third party interests … Once the marriage broke down, the husband resorted to an array of strategies, of varying degrees of ingenuity and dishonesty, in order to deprive his wife of her accustomed affluence.
"Among them is his invocation of company law measures in an endeavour to achieve his irresponsible and selfish ends. If the law permits him so to do, it defeats the family division judge's overriding duty to achieve a fair result."
How, then, can that fair result be achieved? One way would be to "pierce the corporate veil" – to acknowledge that Michael Prest was to be found hiding behind his companies and to make an order against them. The law permits this, but only when there is some impropriety or where the company is a "mere facade concealing the true facts". Perhaps the supreme court will extend the exception to cover injustices such as this.
A better way may be to give a more generous interpretation to the word "entitled" in the Matrimonial Causes Act: you are entitled to something if you require it to be transferred to you.
A third way would be for the court to declare that the oil trader's companies held their assets in trust for him. The court could then transfer these to his former wife.
Whatever device is used, the court must maintain the integrity of company law, on which what is left of Britain's prosperity depends. But Michael Prest must not be allowed to thwart the orders and deprive his ex-wife of the money she has been awarded.
In court, Yasmin Prest was represented by Farrer & Co; Michael Prest's companies by Jeffrey Green Russell. Once judgment is delivered, every divorce lawyer in London will be offering a comment. But it is the corporate lawyers who will need to read it carefully.
SOURCE: The Guardian