England and Wales's most senior family law judge says couples should be granted a quick legal separation without shame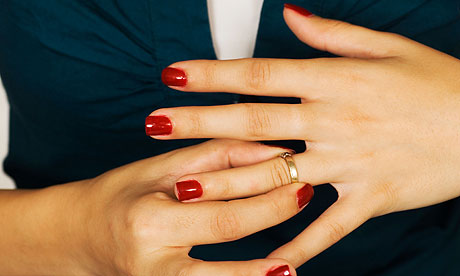 Photograph: itanistock / Alamy/Alamy
Sir Nicholas Wall said society no longer viewed divorce as shameful, removing the need for one partner to be seen as 'innocent'.
"No fault" divorces should become the standard means for couples to separate rather than proving that one side is responsible for the breakdown, according to the most senior family law judge in England and Wales.
Sir Nicholas Wall, president of the high court's family division, said the time for allocating blame for the failure of a marriage, as encouraged by an adversarial court system, had now passed.
There are "no good arguments against no-fault divorce", in which couples could be granted a quick legal separation without blame, he said in a speech in Leeds to the annual conference of Resolution, the organisation which represents family lawyers.
Society has moved away from viewing divorce as shameful, removing the need for one partner to be deemed "innocent" to keep their social status, he said. "I am a strong believer in marriage. But I see no good arguments against no-fault divorce."
Wall explained: "At the moment, as it seems to me, we have a system – so far as divorce itself is concerned – which is, in fact, administrative, but which masquerades as judicial.
"No doubt this has its roots in history. In the 19th century and for much of the 20th, divorce was a matter of social status – it mattered whether you were divorced or not, and if you were, it was important to demonstrate that you were the 'innocent' party. All that, I think, has gone. Defended divorces are now effectively unheard-of."
Wall was on the Whitehall advisory group that backed no-fault divorces in the Family Law Act 1996, but opponents said it made breaking up too easy and the plans were scrapped by Tony Blair's Labour government.
He said it was unfortunate that the family justice system had been grafted on to an adversarial common law structure. "Thus, however inquisitorial we try to be, there are some issues of fact, particularly in public law, which have to be decided adversarially."
Wall also pleaded with the government to back the expansion of the definition of domestic abuse made during the passage of the legal aid, sentencing and punishment of offenders bill, which will ensure more victims are entitled to legal advice and support.
"It is very much to be hoped that the well-wrung concessions about the definition of domestic abuse … will survive the bill's return to the House of Commons," he said.
He also repeated concerns expressed by the judiciary that cuts to legal aid would result in the courts becoming flooded with claimants pursuing cases without legal representation.
"We are undoubtedly going to see a substantial increase in litigants in person (LIPs), or 'self-represented litigants' (SRLs) as we must now learn to call them …" he said. "LIPs or SRLs – as we know – come in all shapes and sizes. Some are very good. But as a rule of thumb, there is no doubt that they slow us down. Few, for example, can cross-examine or understand the process of cross-examination."