Landmark case in supreme court will decide whether spouses can protect assets by citing company law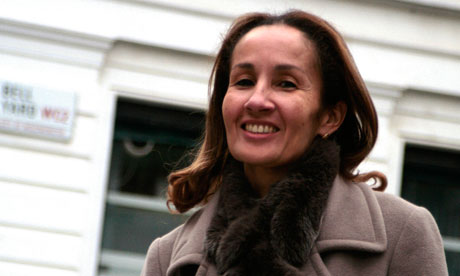 Yasmin Prest's appeal will go before seven justices of the supreme court.
The high-profile divorce of an oil trader and his wife – and how he may be able to use company law to "deprive" her of a multimillion-pound settlement – has set senior judges at odds and could have an impact on London's reputation as the divorce capital of the world.
Michael and Yasmin Prest's landmark battle, which will be tested in the supreme court on 5 March, is not only a fight over the hidden assets of the super-rich but has also developed into a dispute between two divisions of the high court over whose branch of the law has primacy.
The outcome of the protracted legal fight will decide who should have control of a string of properties in London and the West Indies — and whether commercial law trumps family law in divorce cases. It will also set a precedent for couples seeking to protect their possessions from a former partner by setting up a business.
The Prests, who have dual British and Nigerian citizenship, have four children. Since marrying in 1993, they have lived mainly in London; their home in Maida Vale is said to be worth at least £4m.
In a court of appeal judgment last autumn, Yasmin Prest lost her claim that houses owned by Petrodel Resources Ltd and other Isle of Man registered companies controlled by her husband should be sold to pay her an awarded settlement of £17.5m. She estimated his real wealth amounted to "tens if not hundreds of millions of pounds". Michael Prest claimed, however, to be around £48m in debt.
By a two-to-one majority decision, the judges ruled that company assets could not be seized because a firm is a separate legal entity. The two judges who found against Yasmin Prest, Lord Justice Rimer and Lord Justice Patten, have a background in the chancery division of the high court that deals with commercial affairs.
In his decision, Rimer declared: "The separate corporate identity of a company is a fact of legal life that all courts are required to recognise and respect, whatever jurisdiction they are exercising. It is not open to a court, simply because it regards it as just and convenient, to disregard such separate identity and to appropriate the assets of a company in satisfaction either of the monetary claims of its … creditors or of the monetary ancillary relief claims of its corporator's spouse."
But in a dissenting opinion, Lord Justice Thorpe, whose legal background is the family division of the high court, said: "So long as the marriage lasted, the husband's companies were milked to provide him and his family with an extravagant lifestyle. That was only possible because the companies were wholly owned and controlled by the husband and there were no third-party interests. Once the marriage broke down, the husband resorted to an array of strategies, of varying degrees of ingenuity and dishonesty, in order to deprive his wife of her accustomed affluence.
"Among them is his invocation of company law measures in an endeavour to achieve his irresponsible and selfish ends. If the law permits him so to do it defeats the family division judge's overriding duty to achieve a fair result.
"If this court now concludes that all these [past] cases were wrongly decided, they present an open road and a fast car to the money-maker who disapproves of the principles developed by the House of Lords … in big-money cases."
Yasmin Prest's appeal is due to be argued at a two-day hearing starting on 5 March before seven justices of the supreme court.
William Healing, a divorce partner with Kingsley Napley solicitors, which is not representing any party in the case, said: "The Prest case is all about the judges' powers to make orders against companies' assets. You have two chancery division judges in the court of appeal saying that you have to respect the separate legal personality of these companies … but up until now family court judges have been allowing companies' assets to be stripped.
"For the wife to get anything from the divorce an order has to be made against the companies. The only useful assets were in London under company structures.
"If the supreme court finds for [the husband], it will allow [divorcing partners] to escape their responsibilities through complex offshore structures."
SOURCE: The Guardian