Equalities minister tells parliamentary committee such a move should not be included in same sex marriage legislation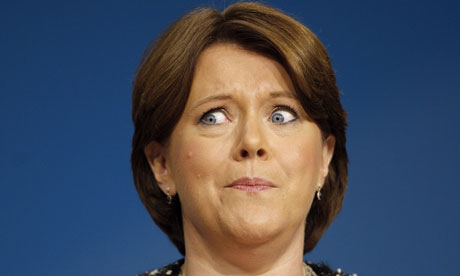 Maria Miller said extending civil partnerships to heterosexual couples is neither a necessity or requirement.
Photograph: Richard Sellers/Sportsphoto/AllstarExtending
civil partnerships
to heterosexual couples is neither a "necessity or a requirement" and should not be included in legislation over same sex marriages, equalities minister
Maria Miller
has said.
She said including it in the Marriage (Same Sex Couples) bill would cause significant delay in the implementation timetable and incur "some quite considerable costs".
Miller told the parliamentary joint committee on human rights: "We don't feel there is either a necessity or a requirement to open up civil partnerships to heterosexual couples because there is no deficit there – there is no lack of an ability to be able to formalise a relationship in a legal way.
"It is already there for heterosexual couples. It's called marriage."
She was asked about the position of people who might not share her enthusiasm for marriage, believing it to be oppressive to women and historically born out of a patriarchal system, and who would like the benefits of a civil partnership.
"I am not sure why marriage would oppress women any more than it would oppress men," she replied, adding: "Having been married for 23 years, I don't feel oppressed myself, but I can understand that people will have different views."
It would, she said, be regrettable to delay the implementation of the bill "for something which is giving yet further benefits to heterosexual couples".
Pensions minister Steve Webb told the committee that if opposite sex couples were allowed to form civil partnerships, it would raise questions over pensions rights parity with married couples, and could create "a whole set of people who at the moment have no survivor pension rights at all", with widowers possibly expecting the same rights as widows.
"We have costed that at roughly a £3bn-£4bn cost to public service pension schemes," he said.
SOURCE: The Guardian